Wedding Events
Rehearsal Dinner
Thursday, May 28, 2020
5:00 PM - 6:30 PM
The Overlook at Stone Spring
607 John Tyler Cir, Harrisonburg, VA 22801, USA
Ceremony
Friday, May 29, 2020
4:30 PM - 5:00 PM
Edith J. Carrier Arboretum at James Madison University
780 University Blvd, Harrisonburg, VA, 22807
In intimate garden ceremony with immediate family
Our Story
How We Met
July, 2011
Matthew was a freshman at Lord Botetourt High School, and he joined the marching band to play bass guitar. Before band officially started for the year, a percussion camp was required. Matthew - technically a part of the percussion section - begrudgingly attended.
Emma was in middle school when she decided to try out for a percussion spot in the high school band. She discovered she would have to attend percussion camp. Nervous, but very excited, Emma attended.
Matthew and Emma met... And they did NOT fall in love. (14 years old? Ew. Cooties.)
Emma's Favorite Memories
October, 2013: We went on an overnight band trip. We were on a charter bus, and we sat next to each other and joked the whole ride. Then I pretended to fall asleep, so I could lay my head on his shoulder.
June, 2017: We went on a road trip to West Virginia. Matt was scuba diving in a beautiful river. I got to lay out in the shallow water and watch him do what he loved.
Matthew's Favorite Memories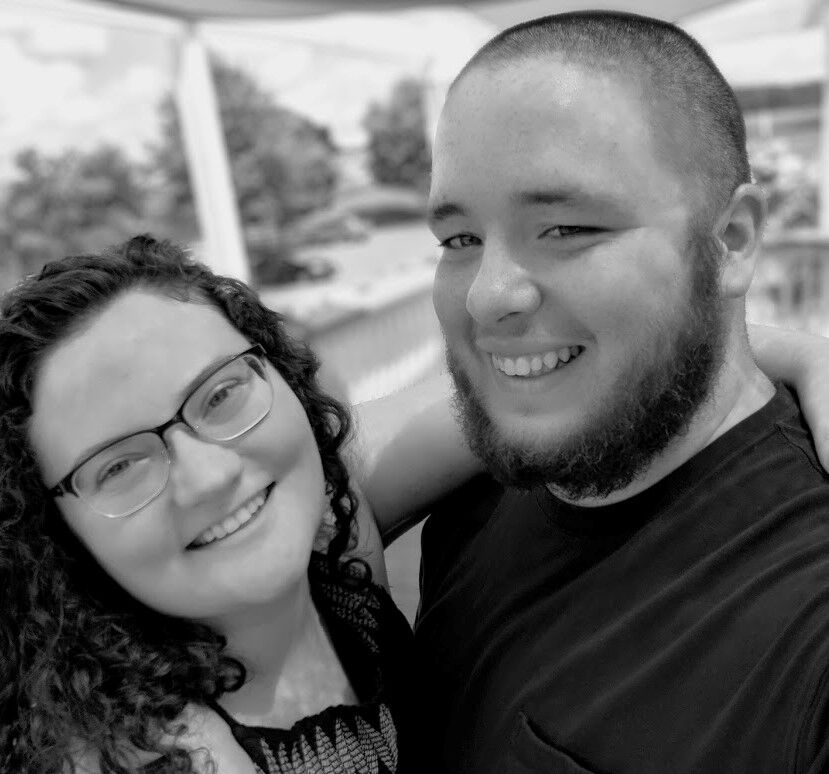 January - February, 2017: Emma and I reconnected after losing touch post-high school. We spent two months calling and messaging from different colleges across Virginia (Emma was a JMU Duke, and I was an E&H Wasp). We finally saw each other again on February 12, 2017, and I wasn't going to leave until she agreed to date me (and fall madly in love with me).
May, 2018: I found out I had been accepted into JMU's history department for my master's. We wouldn't have to drive 3 hours every weekend to see each other. I would get to move to Harrisonburg and see Emma every day. I proposed two weeks later.